The Waiting Place
A downloadable game for Windows
(CW: Death, decay, terminal illness)
Created by ME (Morgan Meehan-Lam)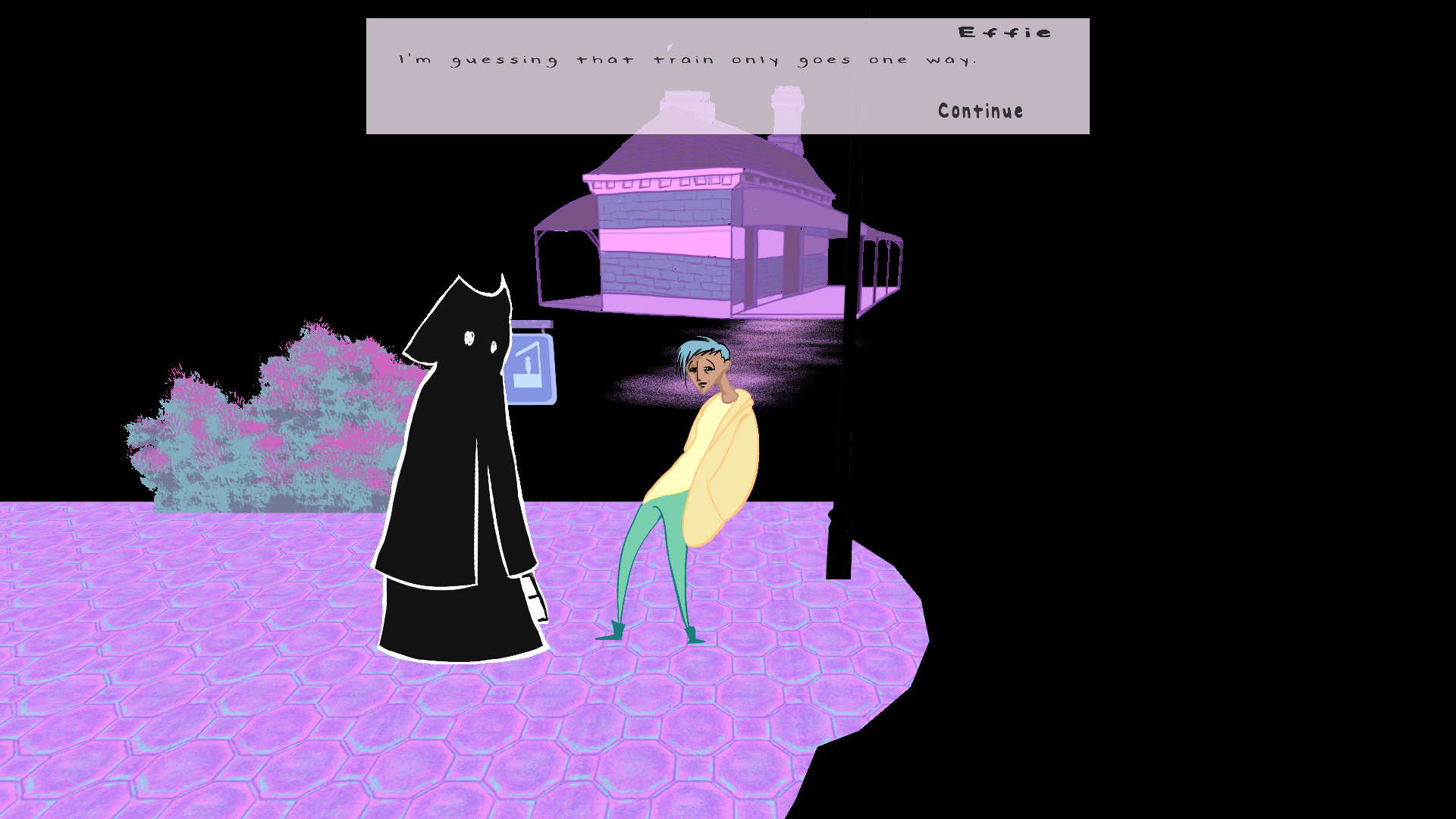 The game about death that's actually about dying.
You're the new caretaker for a small community of the recently departed. Your job is to comfort and keep company the temporary residents of your haven before they move on.
(Roll with me here. This is more like a quicky tutorial for that idea.)

Prototype made in 3 weeks for an RMIT final year assignment.

Experimenting with 2.5D here. A lot of visual inspiration drawn from Hobart, Tasmania.

Controls:
Movement: WASD
Click to Talk
Press "S" to skip the dialogue if you're in conversation.
Press "ESC" to quit at any time.
Credits (If you want to find what I stole and learn what I learned):
Font:
Naomi's Handwriting - https://www.dafont.com/naomis-hand.font
Music:
A Day to Remember - Benjamin Tissot - https://www.bensound.com/royalty-free-music/track/a-day-to-remember-wedding-musi...
Dialogue system adapted from:
Brackeys How to make a Dialogue System in Unity -
View Mask adapted from:
Sebastian Lague - Field of View visualisation series -